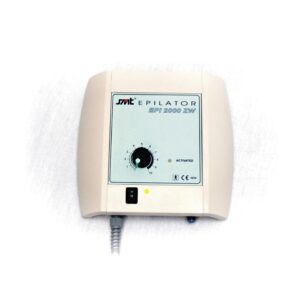 Vysokofrekvenční přístroj SMT EPI 2000 ZW je určen pro lékaře, zdravotnický
personál a pracovníky s odborným zaměřením, a to především na odstraňování
drobných kožních defektů, pro mikrokoagulace drobných cévek, na teleangiektazie
a na jehlovou epilaci. Součástí přístroje jsou tři kusy epilačních jehel a aplikátor.
Na zvláštní objednávku jsou dodávány epilační jehly v neomezeném množství
a to nerezové, zlacené nebo izolované.